Access restrictions to CP 39 September 17 – 26: we are currently 'daylighting'  the access from Hwy 31A to the cutblock. Please avoid this area during weekday working hours 6:00AM to 4:00PM.



September 17:  CP39 harvest operations on the strip cuts along the Wagon Road by South Fork are complete. The cable block was sold 'on the stump' to Kalesnikoff/Stella Jones and logged by Iron Peaks from New Denver. The roughly 5,500 cubic meter of timber harvested went to Kalesnikoff Lumber, Stella Jones, Porcupine Wood Products.  In-block harvest trails have been semi rehabilitated. Most but not all of the logging slash piling to mitigate fire hazard has been completed. The equipment has returned from CP40 to complete clean-up and daylighting of the Wagon Road from Hwy 31A to the cutblock.
This work will produce a few more truck loads of wood, which will be skidded to and decked in the opening by the warming hut. The Wagon Road stretch from the block to the 7 Mile FSR junction is too narrow to employ the machine. We have met with KORST to discuss other options to day-light this trail section. The work will involve hand falling of small diameter stems and rental of a chipper to manage the slash piles. Suitable larger diameters will be bucked for firewood. This work is carried out by a KORST crew of volunteers and will be carried out in October.
Grading of the Wagon Road will not be feasible until day-lighting operations are completed, road-side brush piles are burned and the road is wet enough to shape. Timing will therefore be later in the fall, when we can safely burn harvest accumulations.
CP 39 Block 1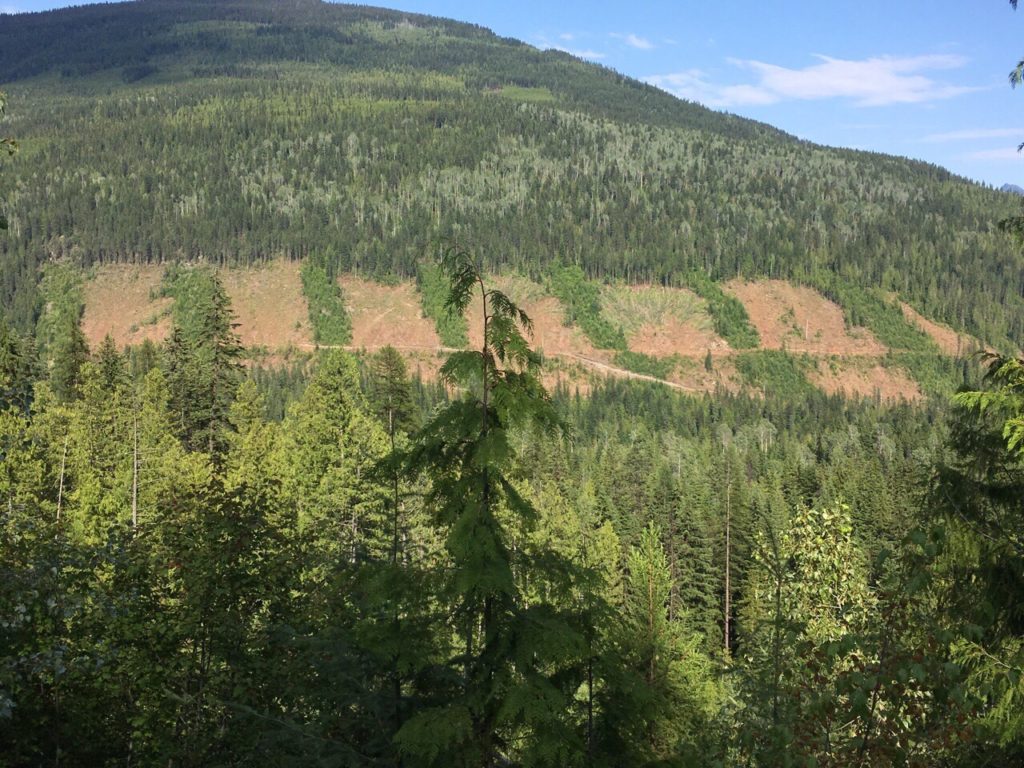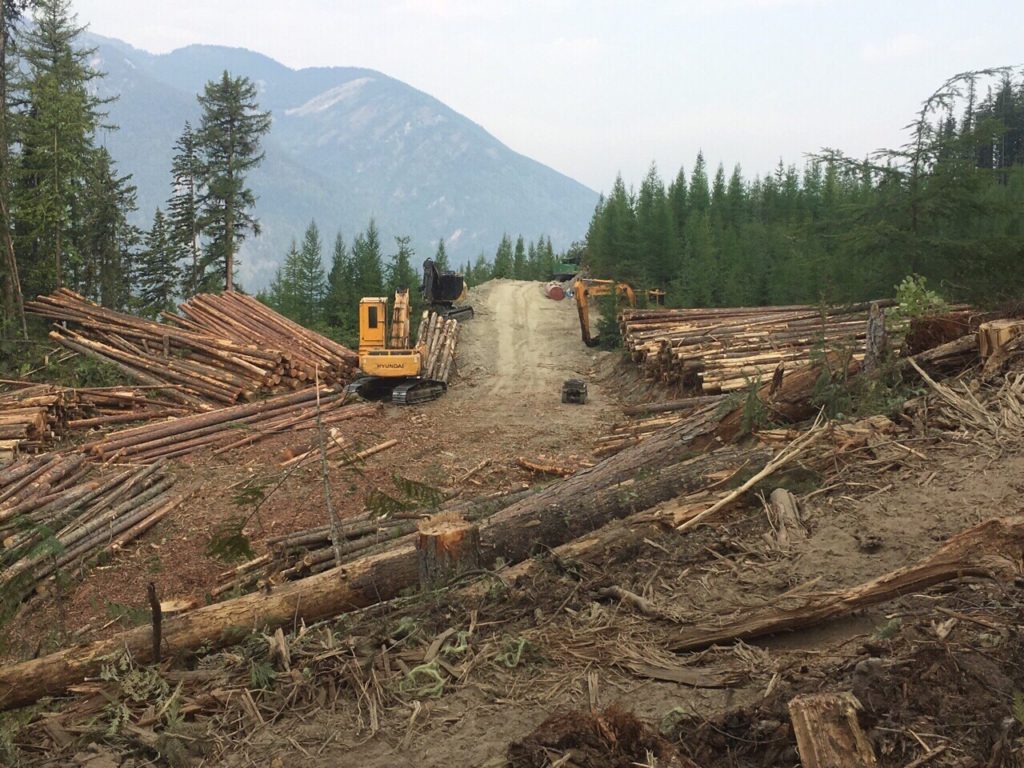 CP40 BLK 3 landing
Access Restrictions for CP 40 / 7 Mile FSR are in place now: please observe operational signage during weekdays, 5AM to 4PM and use caution in the evenings and on weekends. Expect logging truck traffic from the Hwy 31A / Blue Ridge FSR junction to 0.5km, the Blue Ridge / Buchanan Connector and 7 Mile FSR.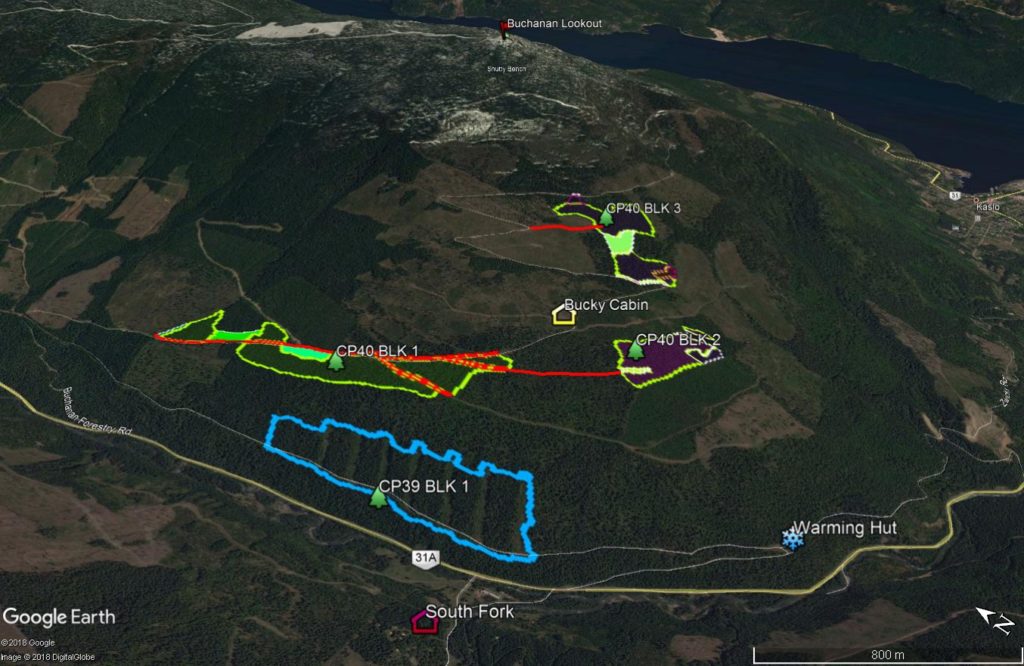 Three new spurs have been built to access 3 blocks between 2.5 km and 9 km along the 7 Mile FSR. Harvesting in Block 1 is still underway and is done by Iron Peak (New Denver).  Sunshine Logging from Kaslo started operations in Block 3 in early August and is now nearing completion of Block 2. We expect to complete harvest in all CP40 blocks by the end of September. We will then assess the blocks for fire hazard abatement needs and site preparation for planting.
For further information and to view current photos about these cutting permits please view our Forest Operations Section.