Notice for all Kaslo and Area D residents:
Free delivery within 10km of Kaslo Village Hall. A hauling surcharge will apply for delivery outside this zone.
Bidding deadline for a truck load is August 31, 2018 at midnight.
Deadline for Fundraising submissions is midnight on August 15, 2018.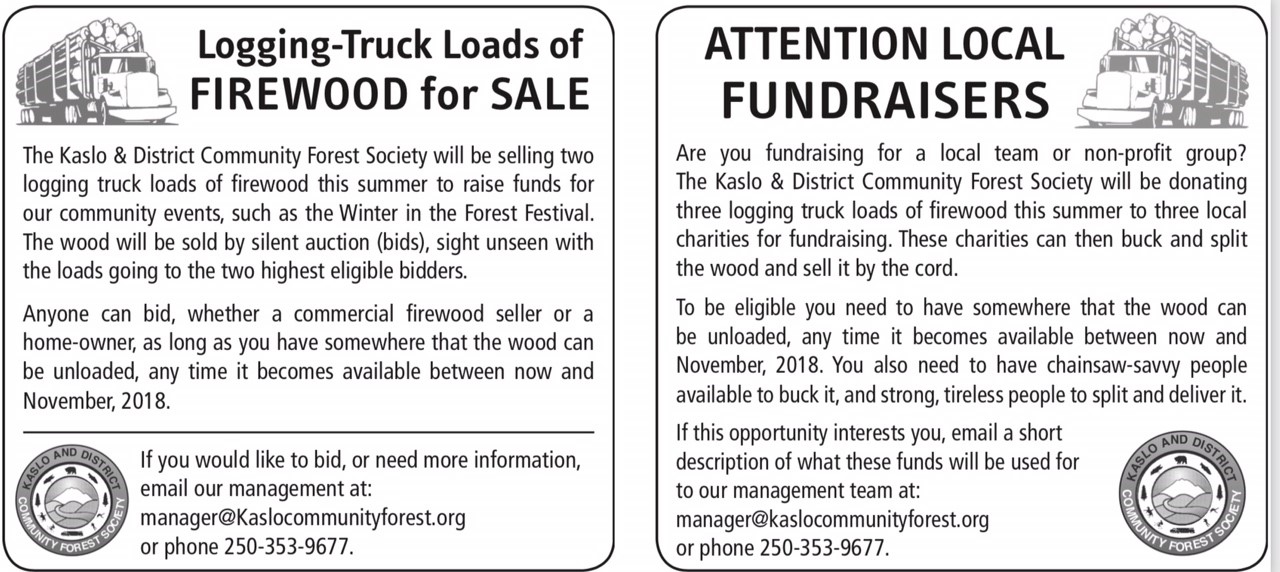 You may also access the KDCFS tenure to cut your own firewood.
Firewood cutting for personal uses (less than 5 cords) will require an individual to obtain a Free Use Permit (FUP) from the Ministry of Forests (FLNRORD). The application is free, can be filled online and does not require an approval. Guidelines on the type of material classified as firewood are spelled out on the application. All areas within KDCFS will be open for this type of permit and it will be non exclusive from other FUP holders (e.g. multiple individuals on the same area/road system).