We have set the date for our 2019 AGM. See you on


April 10, 2019 at the JVH School.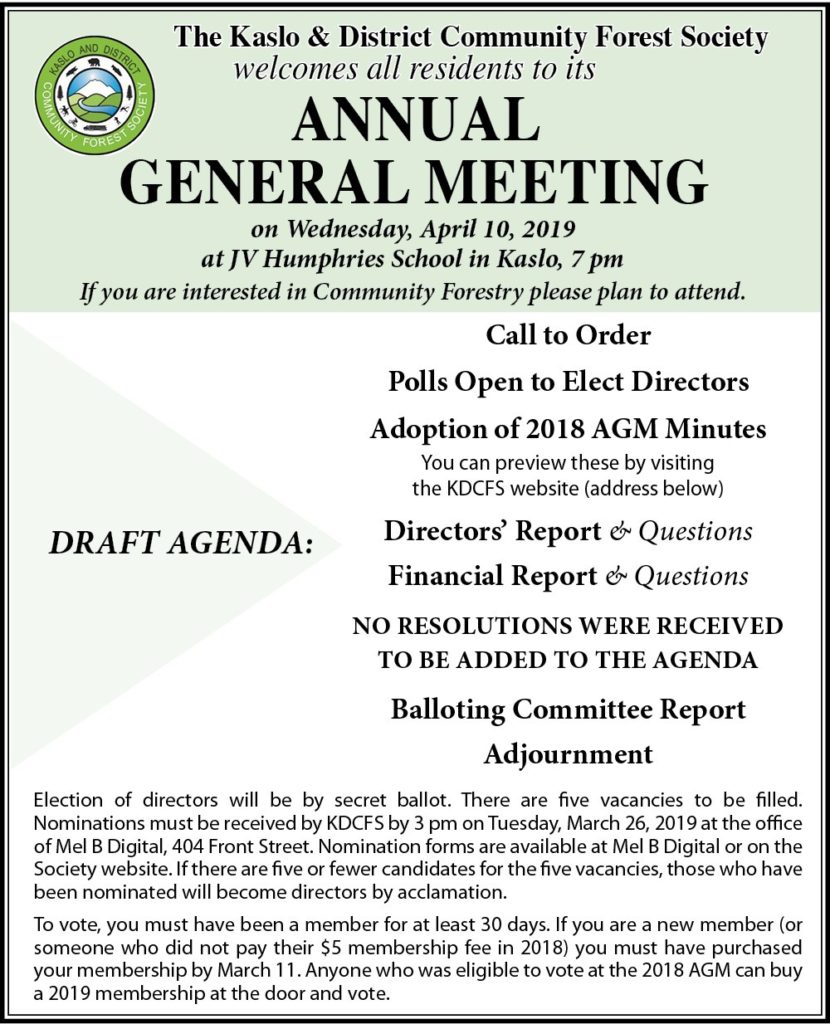 Membership requirements: Resident or property owner in Kaslo or RDCK Area D for a minimum of 30 days and residing in BC for at least 6 months. A NEW member must have held a membership for at least 30 days to be eligible to vote at the AGM, to nominate another member for election as a director or to stand for election themselves.
Our yearly memberships are $5. New members must buy their memberships by March 11 to vote at the AGM.
Check our "Member area" tabs in the Website Menu to download Membership & Nomination Forms or click these links below: