We were happy to see 36 community members arrive at the Senior's Hall last night to discuss Wardner Face management options and to find out what future changes our local weather holds in store for us, supported by Kaslo weather station data !  Nope, this was not the last opportunity for input. You can join us on the ground for forest fun, discussions and a tour: see the "National Forest Week" post. Make sure you participate !
---
In the meantime, you can view our presentation here:
(be patient, it's a larger file)
---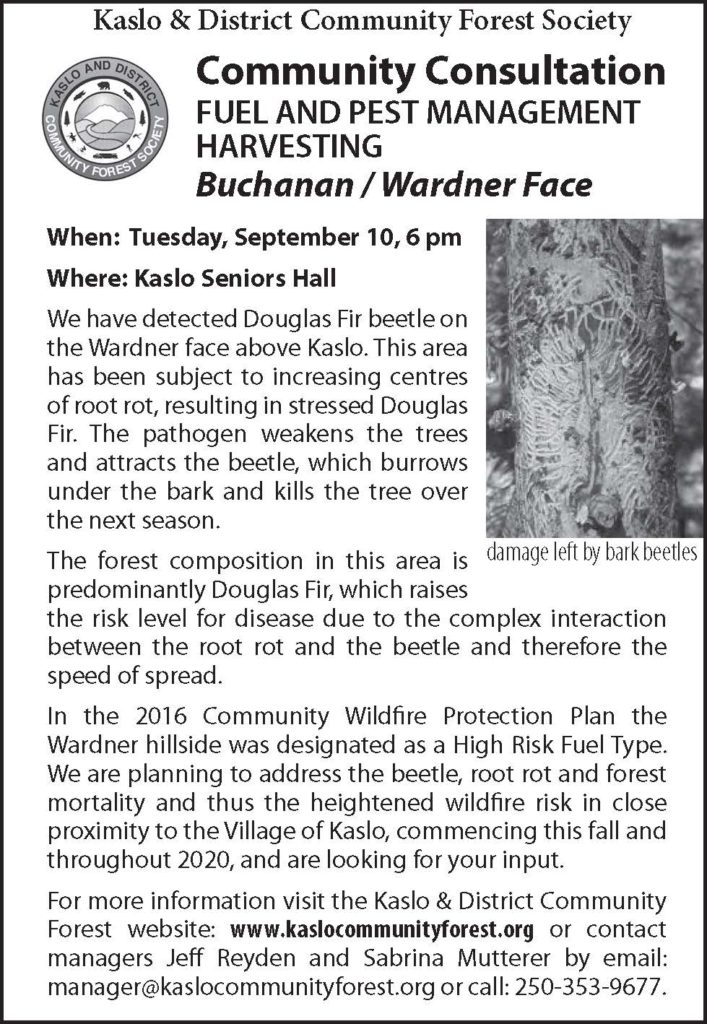 Presenter at our Meeting:
MEL REASONER
CLIMATE CHANGE CONSULTANT – NELSON, BRITISH COLUMBIA
During Mel's academic career, his research focused on past climate change and vegetation history in western North America and he taught courses in weather and climate, climate change, paleoclimatology and geology. He directed an international initiative (sponsored by the Swiss Academy of Science) that focuses on global change issues in mountain regions worldwide and became involved in the Millennium Ecosystem Assessment as a lead author of a chapter that examines atmospheric conditions and trends in mountain systems. Mel served on the steering committee for the City of Nelson's recently completed Community Energy and Emissions Action Plan and was a member of the technical support team for the Columbia Basin Trust's 'Communities Adapting to Climate Change Initiative'. In 2017 Mel received an Award of Environmental Education Excellence from the Columbia Basin Environmental Education Network.
For your interest, here are several presentations from wildfire ecologist Bob Gray:
and