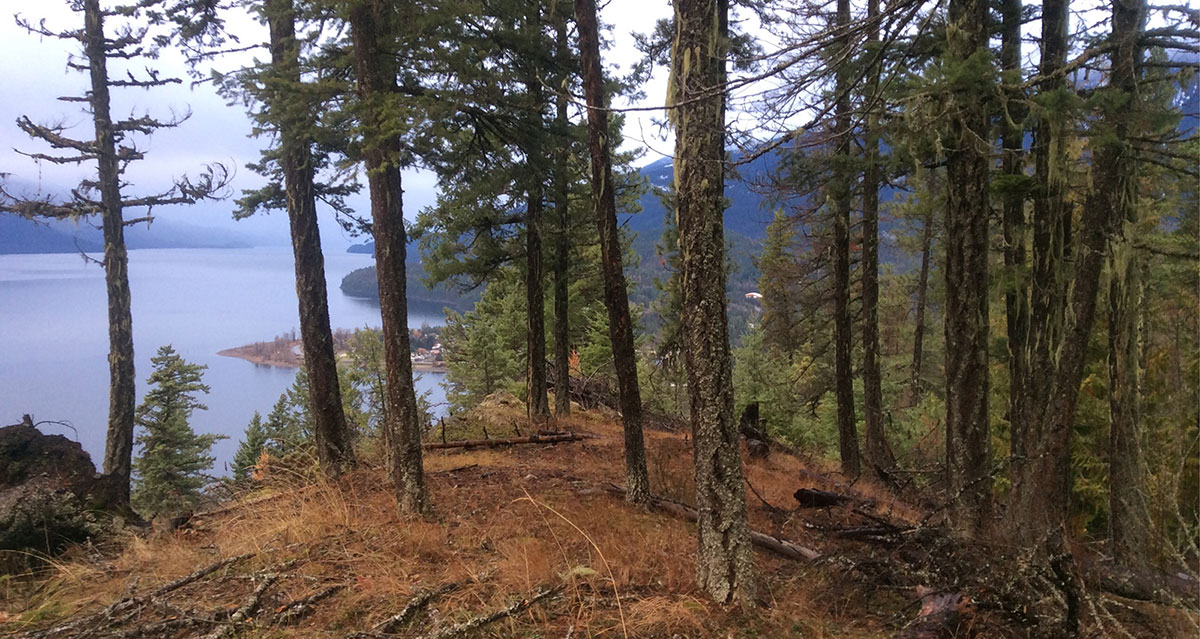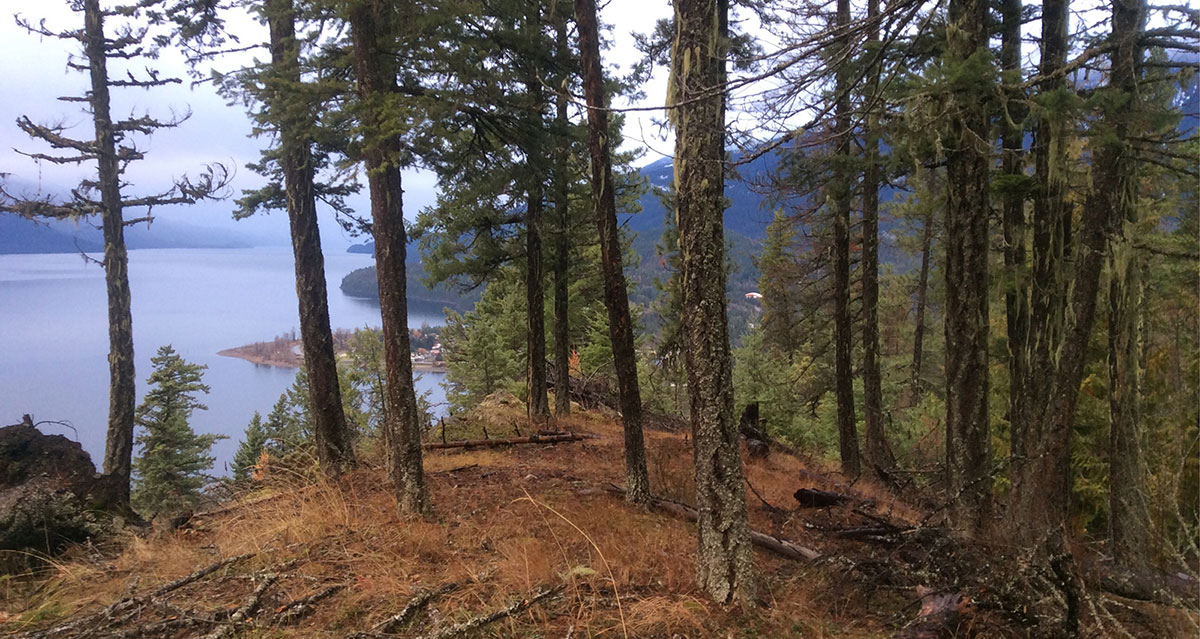 Our Community Forest is situated in the West Kootenay region in south-eastern British Columbia. It extends along the glaciated, rocky benches and steep valleys marking the western shore at the northern end of Kootenay Lake. This deep lake separates the mineral rich Purcell and Selkirk Mountain Ranges.
Mining and railway construction played key roles in the West Kootenay landscape from the mid 1800's forward, drawing droves of hopeful prospectors into the unsettled area. Saw mills and pulp mills sprung up, supplying the mining boom and the railway construction and have since been major contributors to our economy. As of late the region has undergone an economic shift towards recreation and amenities due to its spectacular scenery and multifaceted opportunities.
An extensive, but often overgrown network of old pack horse trails now provides recreation access from the lake shore to the alpine, stringing together the abandoned skeletons of old mining camps, shafts and tunnels throughout the species diverse interior temperate rain forest.