Thank you all for a successful meeting !
Our 2021 AGM will be a ZOOM meeting and we will be voting on 4 Resolutions (scroll down to ads)
---
ZOOM AGM Housekeeping:
Advance AGM pre-registration is appreciated. Please email us: manager@kaslocommunityforest.org
If several members zoom/call in from the same household, please use separate devices, so that every

member can vote individually. Note: if you call from a landline you may not have functionality to vote.

You will be muted on entry and unmuted for question periods.

You may also use the Chat Box during presentations to place your questions.

We ask that you email us (

manager@kaslocommunityforest.org

) the questions you may already have prepared prior to the meeting as it keeps the ZOOM session more manageable and flowing.

New members and guests who are not qualified to vote in this AGM will be send to a virtual breakout room during voting.

Please don't hesitate to contact us if you have questions about the event.

Your ZOOM link to the meeting is

If you call by phone your Meeting # is 6949720471
Please test your connection beforehand. You may be required to download an App to participate.
How-to-Join-a-Zoom-Meeting-by-Telephone
---
Meeting Documents
---
---
For orientation: see below information from the 2020 AGM.
---
We have held a successful ZOOM AGM on September 16. Thank you all for joining.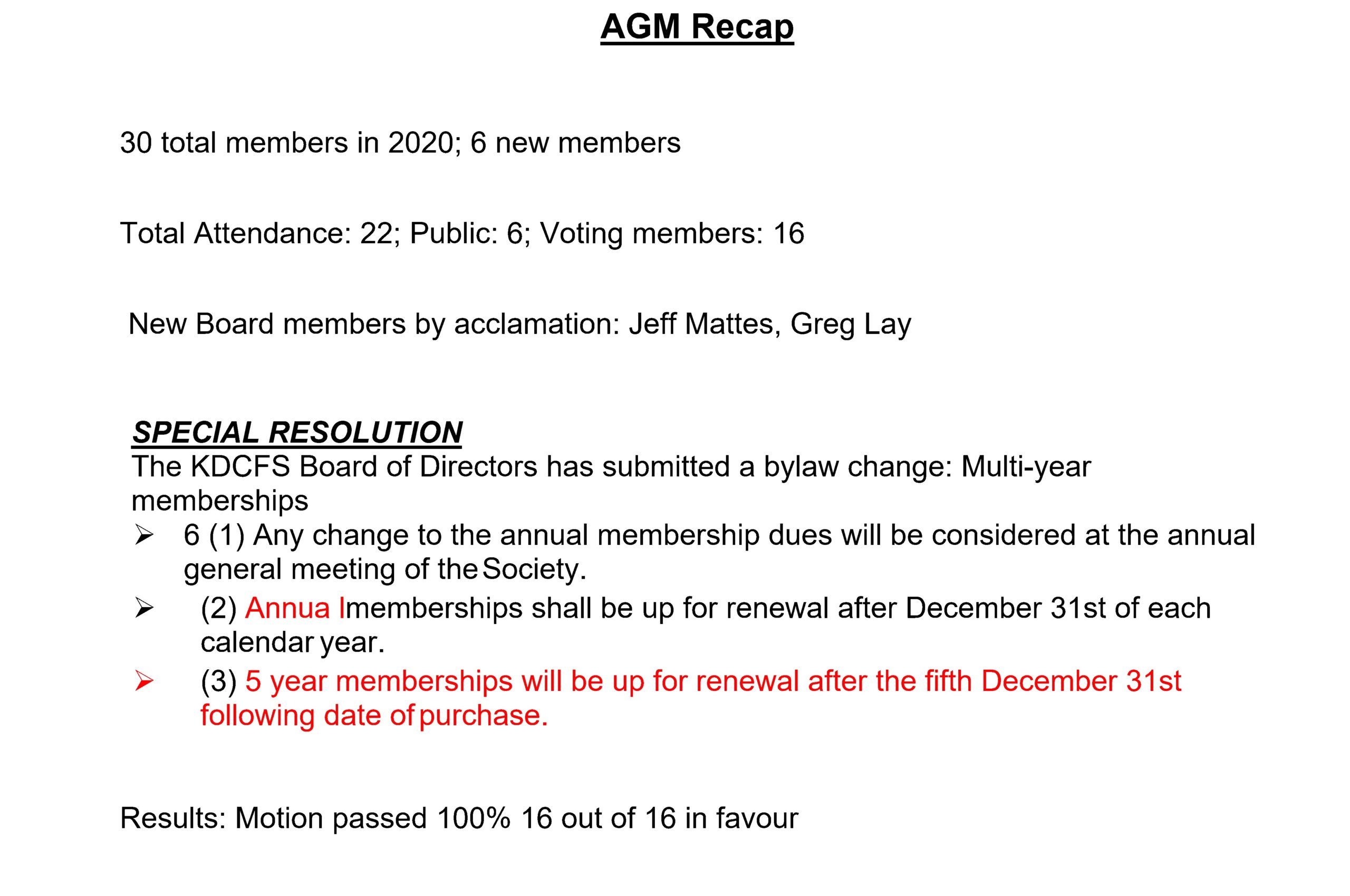 2020 AGM Agenda
2020 08 26 Minutes
2019 Annual Financials Complete
---
---