Fall harvest operations have now resumed in 2 of our CFA locations: Keen Creek CP51 and Cooper Face CP48.
Keen Creek CP51
Timber Ridge Contracting Ltd (Shane McKinnon) has relocated from Lost Ledge to Keen Creek at the end of August. He will be harvesting the conventional portion of this salvage block. A cable logger will complete the steeper sections in the permit. We were happy to see that in some areas the 2020 looper damaged trees recovered, which was unfortunately not the case here. Wood will feed the Kalesnikoff, Porcupine, and mostly Mercer mill, with a high pulp component. We want to finish the salvage prior to winter weather so we can properly winterize the Keen Creek mainline.
Cooper Face CP48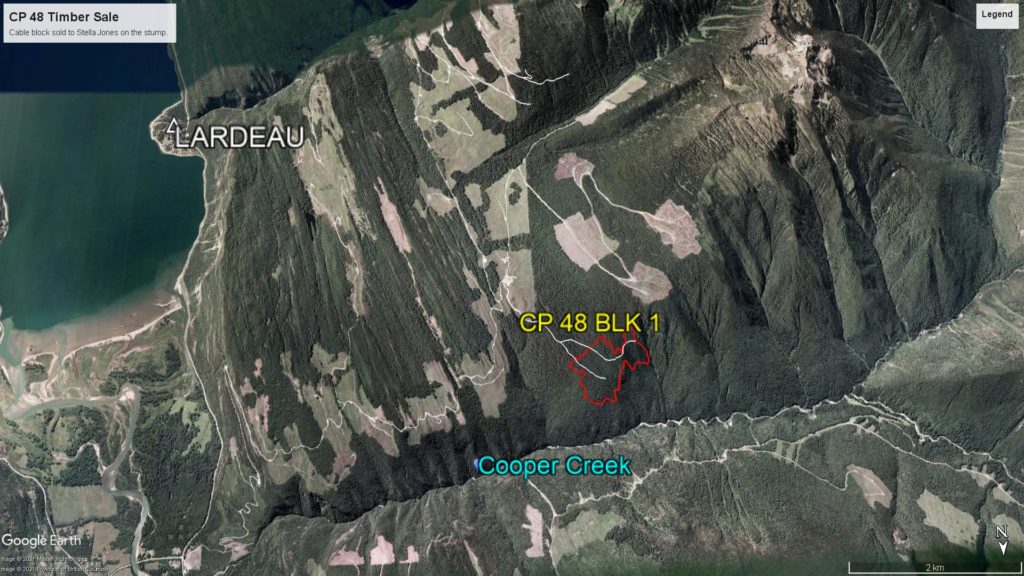 It has taken us some time to find a cable logger for this steep block, but Stella Jones has now signed a contract and started up their Silverton based logger "Iron Peak Logging Inc. " in the first week of September. This block will yield ca 18,0000m3 of mixed species timber, and will not be completed prior to the winter, since we lost harvest time in this summer's wildfire season.
Also on the Fall Schedule will be:
Nashton CP44 Block 1, a small block on the hillside behind the Kaslo Transfer station. The road access was built earlier this summer.
Shutty Bench CP42 Blk4, a small block behind the Mauboules Farm