KDCFS operations to salvage fire damaged timber from the Briggs Creek wildfire have begun. Sunshine Logging started road construction by Kemp Creek to access CP 52-01. This block is 30ha but has been reduced to three 5ha patches that will be harvested this year by a winch assist system. The remainder of the block has a higher percentage of Douglas fir that is mostly surviving and will be monitored for Douglas fir bark beetle this summer. The road will be temporary construction and fully rehabilitated following harvesting and silviculture activities.
Two blocks, CP 51-1 and CP 53-8, in Keen Creek will be logged through this summer and fall as well. The fire severity in CP 51-1 was mixed, with patches of severely burnt trees but also areas of green that lasted through the winter. The stand is primarily hemlock and with the high intensity ground fire causing extensive root damage, the trees did not flush this year and the needles are going chlorotic and falling off the trees. It is estimated 95% of the trees will die over the summer, with pockets and single stems of larch and Douglas fir surviving that will be retained on site. This block will be harvested by Timber Ridge Contracting starting in July.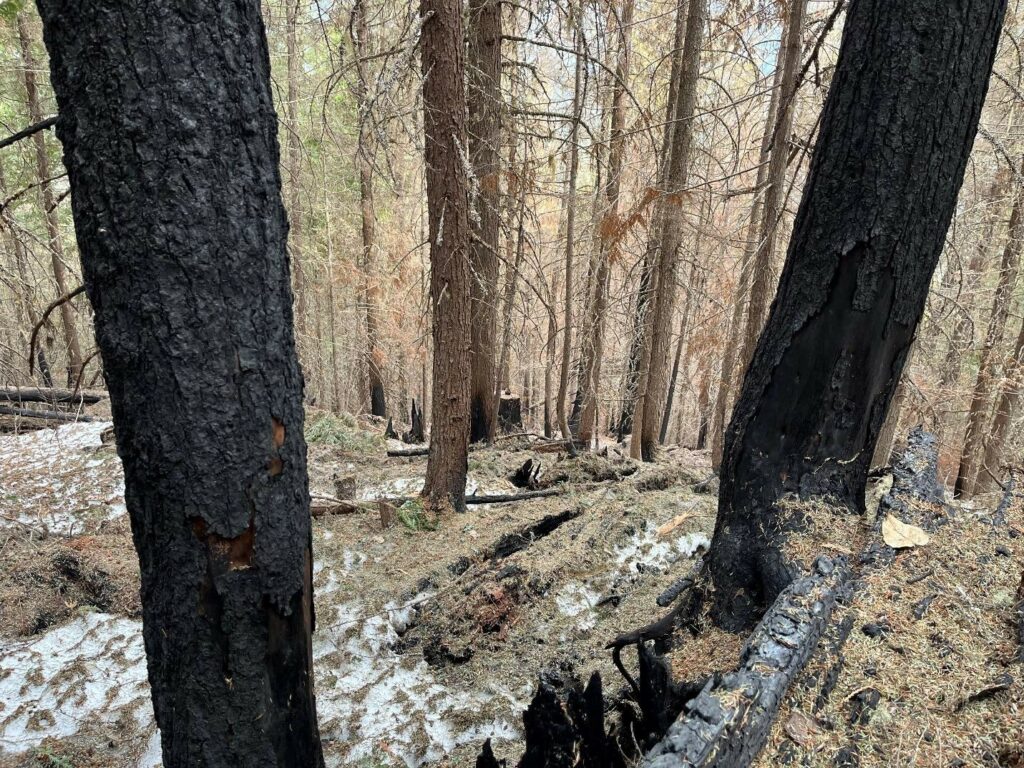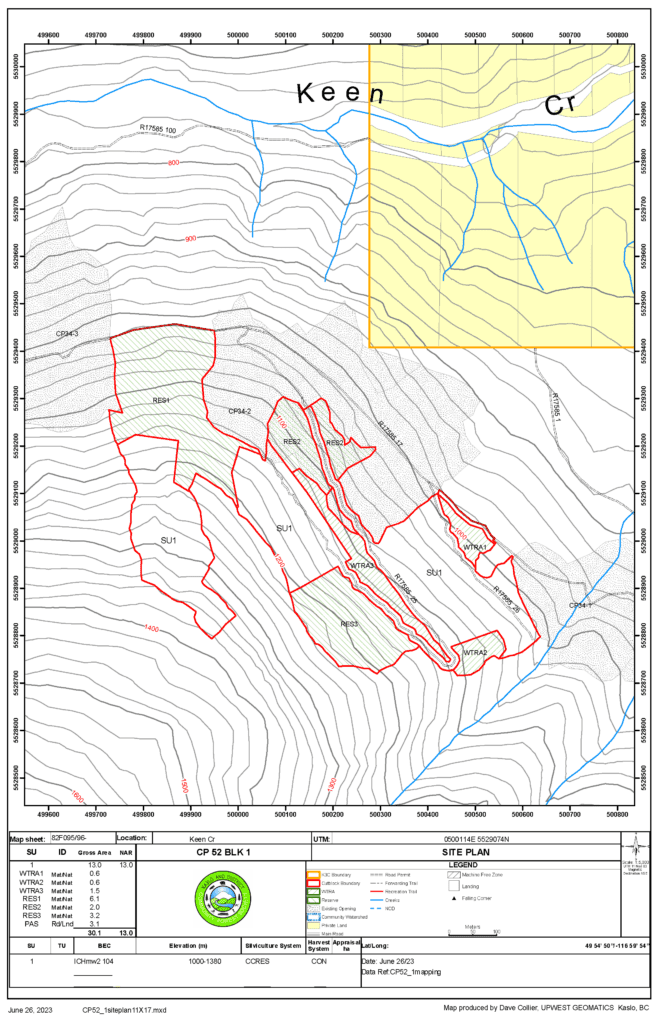 CP 53-8 has a steep ground that is predominantly Douglas fir and cedar that had a moderate to high fire severity, with over 70% of the trees dead already, including most of the Douglas fir. This cable area will be cable harvested by Iron Peaks starting in September.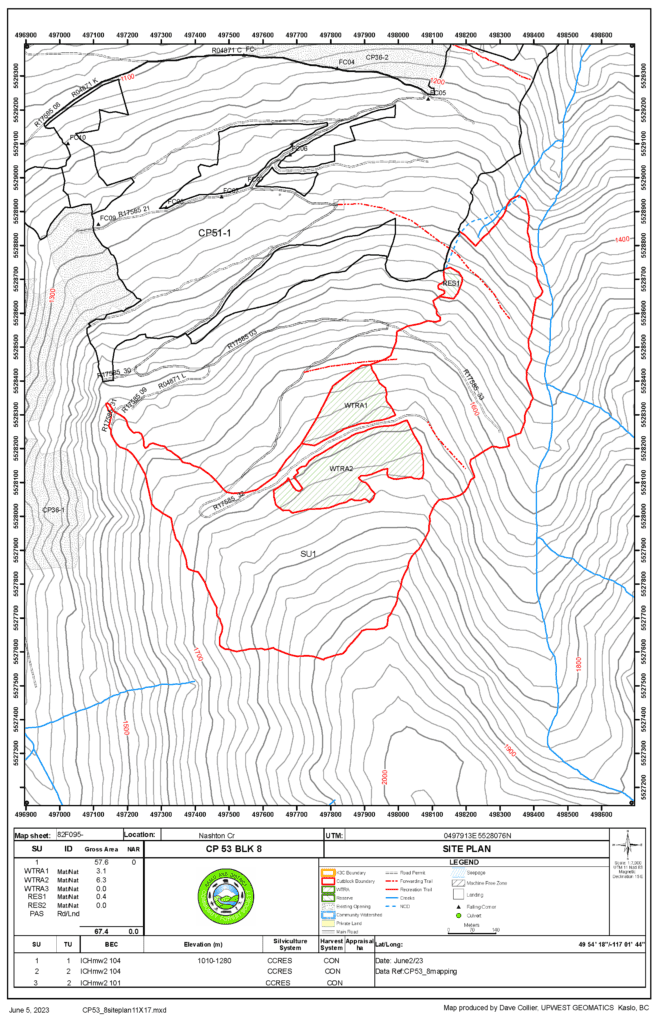 The southern and western area of the block is on a fairly flat ridge between Deer and Nashton Creek up to 1900m, with the trees being torched with only black sticks throughout the landscape. FESBC funding will be required to economically salvage this pulp. The Wildlife Tree Retention Areas (WTRA) are unburnt areas that will not be harvested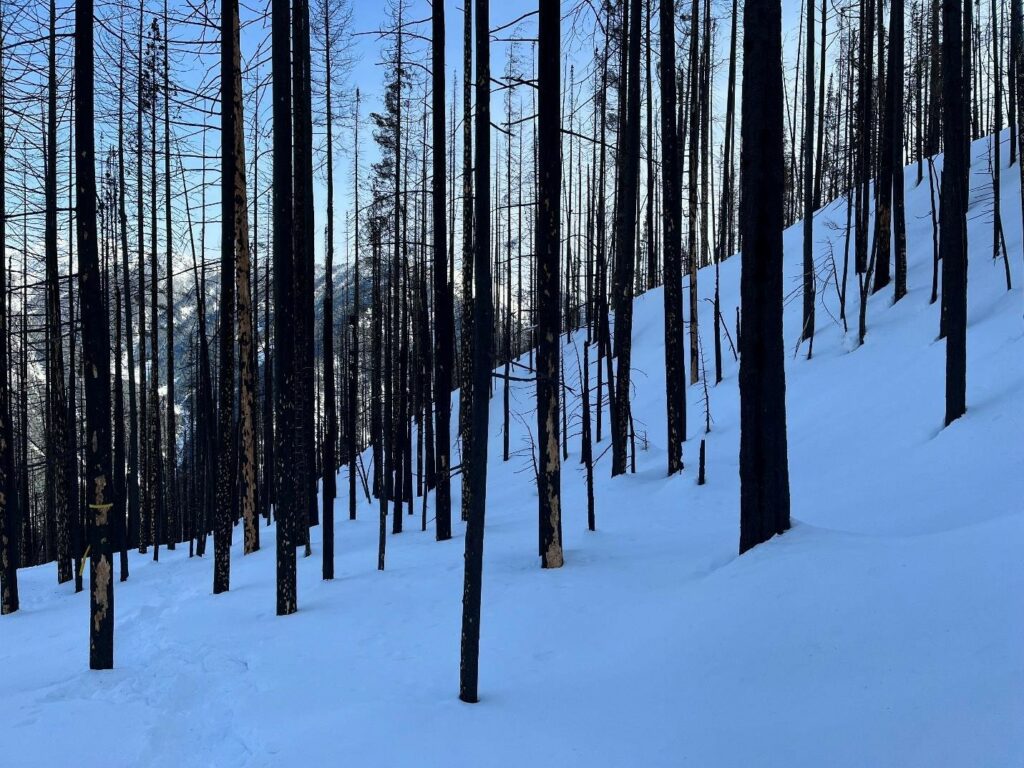 Seedlings will be ordered for these blocks in the fall of 2023 to be planted in the spring of 2025.
Comments and questions can be directed to manager@kaslocommunityforest.org